A mobile game designed to promote empathy for people living with the condition of poverty. Players interact with a character's virtual phone and make decisions for them while managing limited resources and competing priorities.
BROKE is mobile game that is the digitized version of our client, Dana Gold's, board game, "The Poverty Spiral". "The Poverty Spiral" is a simulation of the challenging decisions people living with the condition of poverty have to make when faced with few resources and many competing priorities (e.g. relationships, jobs, available cash. The original game is designed for 4-6 players and the goal is to reach and maintain Financial Stability before you run out of cards and choices. Each choice has a financial impact which makes the player experience the stress of how making the "right" decision isn't always the best choice to get you out of poverty.
We aimed to design a transformational game by keeping the same impact of "The Poverty Spiral", but making it more accessible in the digital form. The players are assigned a role and then given the virtual phone of their character. They will be put into different situations where they interact and converse with NPCs (Non Player Character) to make tough decisions that impact their financial and social stability. The players will feel the frustration of living in poverty but also have an engaging, educational experience.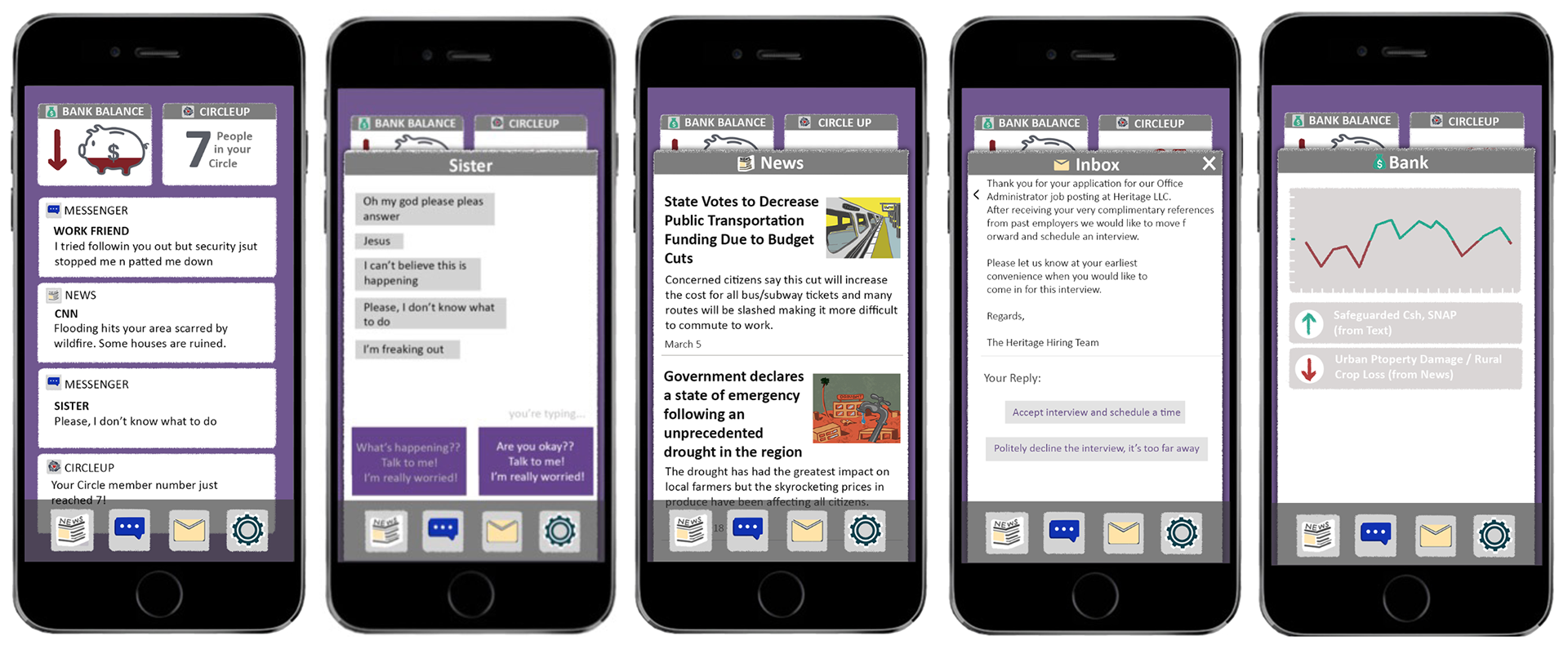 Programmer: The game is the simulation of a virtual phone containing several apps to help communicate and live the life of the character. I implemented three out of the 6 apps in the game, including complete functionality and the user interface of the apps.
Internal Producer: Responsible for managing the team, leading the sprint plannings for the project, communicating with the faculty with updates and any concerns, and overall ensuring the project is running smoothly without any hurdles and within the timeline as expected.
BROKE: The Game was selected as the finalist for Student Game Design Competition at CHI Play 2019. A short paper published in ACM Digital Library is available 

here

.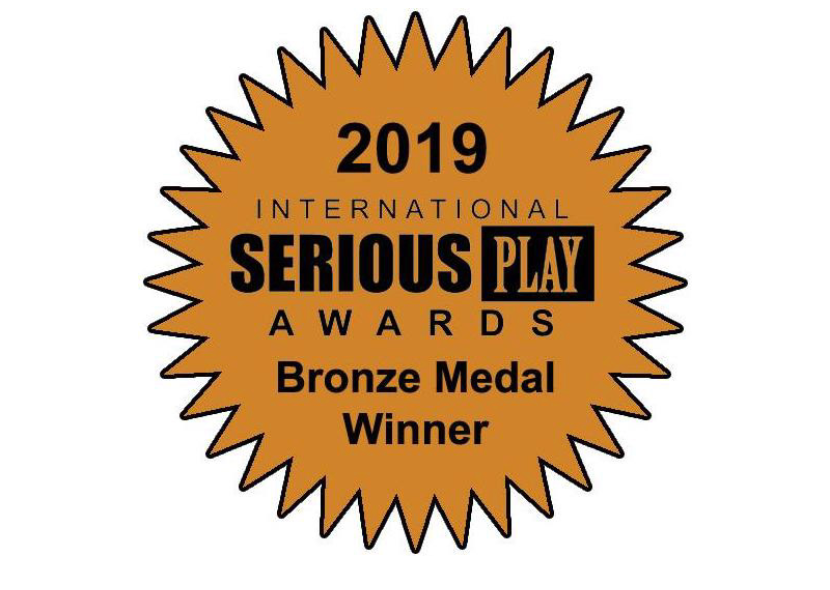 BROKE: The Game received Bronze Medal at International Serious Play Awards 2019. Our team member Mollie Braley presented the game at Serious Play Conference 2019.